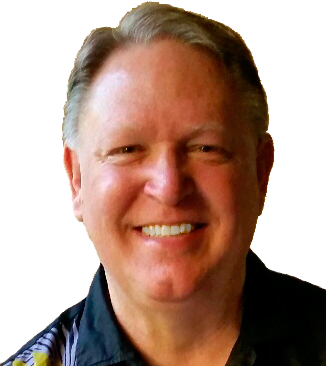 Here's What Tom's Clients are Saying
I heartily endorse Tom and the work he does. Here's why: I had worked for several years with another excellent body-and-energy worker to help clear up my skin, no result that I could see. After working on it with Tom for just a couple of sessions, my skin was noticeably improved. And it has stayed better! I am quite happy about that. But Tom has helped clear up more than my skin. We've cleared out trauma from abuse, cleared inherited problems from not only me but from others involved as well, reduced a general sense of insecurity (which usually came out about money stuff), and improved my intuition. We are currently clearing and replacing my previously subconscious financial blueprint. Big thanks and hugs to Tom! Thank God for him!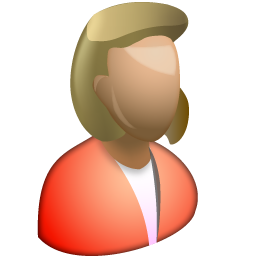 Camille D.
Fort Worth, TX
I am fortunate to find Tom Heintz on Dr. Neilson's website. It some how felt he would the healer/teacher I am looking for. I had many issues before I started working with Tom. This includes could include self-sabotage, confusion and chest pain. Using emotion code and body code, Tom was able to remove the negativity emotions that were seem to stuck and also removed some of the chronic pain. I practice yoga and meditation regularly and there seems positive shift in my practices that I usually struggled with. I can't wait to have more sessions to continue working on self development and my loved ones. Thank you Tom.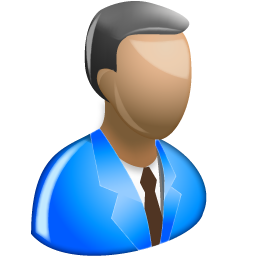 Riky A.
New York, NY
I heard about Tom through a credible source and at that time I was feeling stuck and felt I had trapped energy in my body that was affecting the way I was doing life. We connected instantly and he identified the following problem areas: Lack of creativity and my health. He released all the trapped energy that was blocking me from accessing my creative ability and I had huge results. I now able to create easily and effortlessly from a loving place, all my creative projects are bringing me great satisfaction, I feel really good expressing myself in all sorts of creative ways and beginning to experience my talents being in demand and my unique gifts being appreciated by my clients. When it comes to my health I had suffered from fatigue through different alignments and since my session, I feel healthy and whole. I am no longer fatigued which has given me the ability to live my life to the fullest in a way I had not been able too. My body is back to its optimal health and feel in sync with life! Pamela R. (California)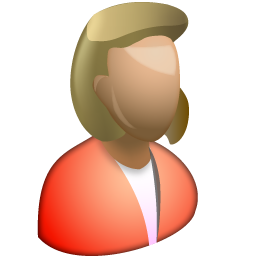 Pamela R.
California
Tom is a good friend of mine, when he told me what he was doing I wanted him to try releasing my trapped emotions just to see if this would really work, Oh my goodness not only did he help me with one problem but he has now helped me with about twenty others. Not only the mental but also with pain in my feet, arm, female problems. And now we are working on my weight. I'll report on how that goes later. The releasing of emotions was powerful. I thank Tom for a life changing experience. You have to experience it, otherwise you can't believe it. It is really amazing.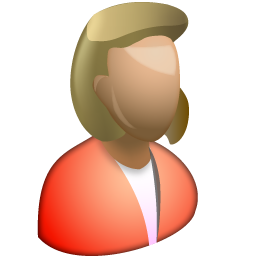 Connie G.
Saint George, UT
I have had you apply the emotion code on me, as I was suffering numerous kidney stones over the course of several years and had pain in my kidney area, that felt like a knife in there! The pain at times was about 10, and after doing the emotion code, we removed several emotions and the pain has completely gone. I wake up daily expecting it to be there, but alas none. This has been over a month and I am truly delighted. Thanks Tom, to introducing me to this and if any one needs to call about this please feel free to use me!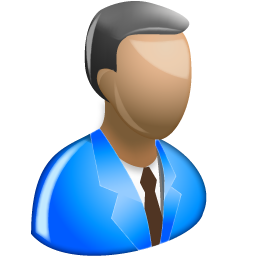 Arthur T.
Sequim, WA
Tom, I've finally put together my healing journal, and as I read through all the positive changes you've helped my body make, I need to thank you. I am excited to be free from those trapped emotions that were causing pain and holding me back. My tennis elbow is gone and my forearms are healed. I'm free from conflicted thoughts that prevented any progress with my weekly piano, math and volleyball exercises. By replacing my negative beliefs with empowering ones, as I hit the court, math and piano now my mind is open and drinking it in. After 15+ years of taking daily naps to boost my immune system, you learned I was simply addicted to sleep and told me I am free from the nap obligation and I'm not getting sick like I did before. I've also started meditation, at your suggestion, and its clearing my mind better than the naps did. Thank you for helping my 13 year old daughter through her own emotion-filled rut with piano practicing and missing her brother when he moved out, we are communicating with less tension now, and our lives are lighter without the heart walls that were holding us back. Also, thank you for helping my 13 year old poodle recover after he was hit by a car. You were able to work on his internal wounds without surgery, tell me where to ice those wounds, and I believe it saved his life. If people feel emotions so strongly, why wouldn't animals? Thank you for continuing to release trapped emotions that were affecting his kidneys as he aged. He was visibly healthier within a few hours of your healing session, which allowed his body to absorb the water he'd been madly drinking, he began to eat again and lived to spend another year of life with me. I don't understand how this healing works, but I feel markedly better after trapped emotions are released, and can't deny my pain is gone. As a very sensitive person, I know there will be further emotions unprocessed ahead, but I'm much less conflicted and I am grateful I can contact you when some mystery pain shows up in a new place in my body. If it is caused by a trapped emotion, I'm grateful it can be removed with little time and effort. I certainly will continue using my medical doctor but I find this much quicker than counseling, and with even greater potential to heal. Thanks for teaching me so many new things.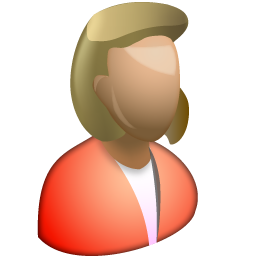 Juli W.
Sammish, WA
Tom has a special gift to help me work through issues and traumas and release them effortlessly. He was able to identify a family pattern that no therapist has ever identified before and this has helped immensely with family healing. Thank you Tom!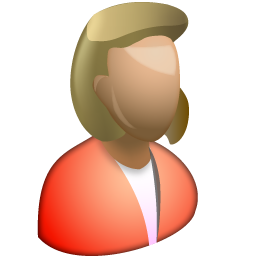 Erika G.
North Carolina
Ever since Tom has worked on me and releasing my trapped emotions, I've felt a lot lighter in the mental sense. I've become a more relaxed and confident person in just a matter of days. Seeing as that I suffer from day to day depression and anxiety, the work of the emotion code along side prescribed medication I feel like a completely new person! I've never been gifted with the ability to over look what other people think, and I believe that most of my life thus far has been lived by and around what others thought of me. But now I feel as if everyone could hate on me and I wouldn't care one bit, "water off a ducks back", as they say. Thank you Tom! You've done your fellow man a favor! "When ye are in the service of our fellow beings ye are only in the service of your God."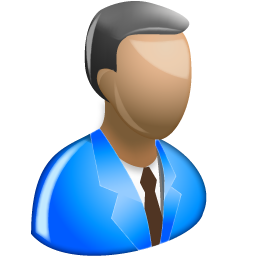 McCall W.
Utah
I read books, take courses, pray, and devote a lot of time to understanding myself in an effort to realize my greatest potential. However, there are issues in my life where I have asked myself- out loud- "What is WRONG with me? Why can't I get this?" That's where Tom Heintz comes in. After just one session, things started to line up. Events or people that I or my subconscious had been holding on to, to my detriment, were released. Physically, I am sleeping better, napping less, moving more- like a literal weight has been lifted. Spiritually, I know my feet are set on a course where, in the absence of those internal negative beliefs, the future is becoming increasingly bright. I can't explain his gift, but I'm grateful he has the courage to use it.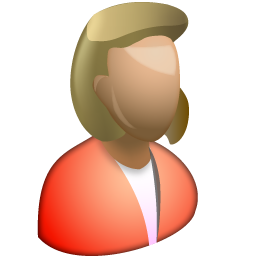 Mary D.
Redondo Beach, CA
"I am still in awe everytime I have scheduled sessions with Tom. He is always finding something new that my subconscious needs to have released or something that I needed to know. My initial reason for finding a practitioner was I desperately needed help with my weight back in 2014. I had read the body code years prior which opened up my curiosity and as the saying goes be careful what you wish for but in this case it was life changing. I started reading and contacting practioners for help. I not only had the weight problem, but my body, mind and spirit was suffering as well but I had no idea why and I was at a loss. I went to doctors for help but blood test were always normal. I had tried physical therapy, accupuntures and massages for muscular pains. I used meal plans, exercises, diet changes, and even tried colonics for my my weight problem. I often went to Reiki practitioner and mediating for releasing past hurts but nothing seemed to work. I finally thought to try alternative medicine and started reading the Body Code by Dr. Nelson and wondered if my body was resisting or trying to tell me that something deeper was going on other than the physical side of myself. I started my online search and found Tom and have been a client. Energy medicine is remarkable and it has changed my life. Tom has released ancestoral hurts, muscle & lower back spasms, has improved my digestive system, worked on my fibroids, endometriosis, migriane, vertigo, relationship blocks and I can go on! I finally got the answer I was searching for all these years, that there was something deeper going on with my body of not letting go of the weight and had nothing to do with food or lack of exercise. My subconscious would guide Tom on what I needed to work on first and believe me it never seemed to be the weight which was eye opening experience. This is not your conventional medicine but it works! I tell people to have an open mind that the body and subconsious self are powerful and what better way to tell you what's wrong with you but you!! I have recommended Tom to my family and friends.You will be amazed..many times I have said to Tom "Omg how did you know that?!"and he would often say "well its your subconscious that is telling me not me!" My health has improved so much because my mind body and spirit are now aligned and I will continue using this method of healing. I'm now going to the gym and doing KICKBOXING! Something I never thought I could possibly do. I'm still working on the weight but I feel like a new person everyday and I'm seeing changes. I am still a client of Tom's and extremely grateful. He has helped me to believe in myself and is very encouraging. He is genuine, a great listener and wants to help you get better!! "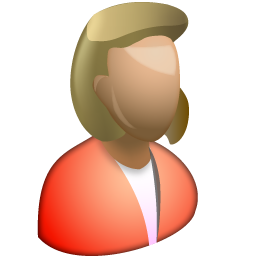 Charlene I.
New York, NY
Make no mistake: there IS a connection between the mind and the body, even if you aren't consciously aware of it. During a session with Tom, he identified one of my sisters as a Saboteur, presenting itself as a 'Burning Spear' in my right hip. Tom released it and cleared the energy. What Tom didn't know- COULDN'T have known- were the events involving my sister, in the year that he correctly stated- and how for years, I have actively sought out treatment for a burning pain in my right hip. I have seen a chiropractor, had physical therapy courses, did exercises, used a heating pad- I mean, everything! Nobody could explain it, or 'cure it', for that matter. Well, I don't have to tell you the next part- after that session with Tom, the pain is GONE. Not just a little relief, not 'it's not as bad as it was'- it's gone. I am amazed, grateful, encouraged, and excited with where Tom's practice is going to lead me.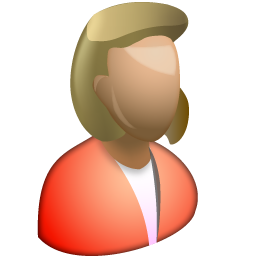 Mary
Warrior Queen
Hi Tom, just wanted to take a moment to let you know that my lower back is now pain free and flexible. This, after 37 yrs. of nagging pain and thousands of dollars spent on various healers ranging from Doctors, to Rolfers, Chiropractors, Massage therapists, etc. etc. I was to the point where I thought nothing would ever change this nagging back ache. It took one Emotion code session with you to shift this. I had scheduled a heart-wall session and we finished early so I asked you to work on my back because we had extra time. I felt it shift a bit as you finished working on it (it was trapped emotion due to a Saboteur). When I awoke the next morning, my back was completely different. I got up from bed effortlessly and pain-free. It was starting to take several minutes to get up and then I'd walk hunched over and in pain. This was progressively getting worse. Thankfully, I don't have to worry about this anymore. I'm am so amazed and grateful for this work. It took me a couple of weeks to write because it took that long for it to sink in that the pain was in deed gone! I was getting up every morning looking for it (that was when the pain was at its worst). To say that I am excited would be an understatement. Thank you so much. I am very excited to learn to do this work myself. I can't wait to help others with it.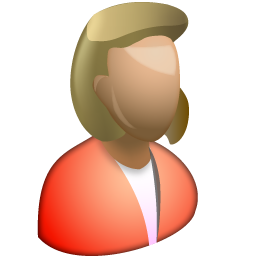 Evelia S.
Seattle, WA
Since working with Tom, I have gained a new appreciation for the very real influence of my energetic body/field. Tom's sessions are intuitive, thoughtful, methodical and most of all--effective. I worked with Tom through a rough bout of morning sickness during my second pregnancy and the results were more energy, positivity and less nausea. I'm so grateful to have found him and to have access to this powerful healing science. I plan to continue emotion code and body code sessions as a regular practice and part of a healthy, spiritually centered lifestyle in the future.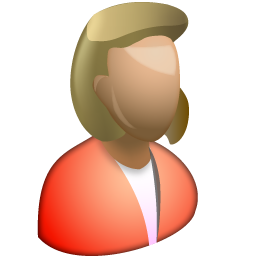 Jessica D.
Texas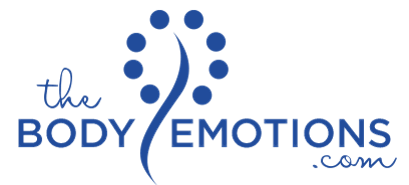 The statements on this website have not been evaluated by the Food and Drug Administration. The products found within are not intended to diagnose, treat, cure or prevent diseases. Nothing on this website is intended to diagnose, treat or cure any physical or medical conditions. If you have a physical or medical condition, you should seek the advice of your medical professional immediately.
u00a9 2010 - 2017 - www.TheBodyEmotions.com - All Rights Reserved